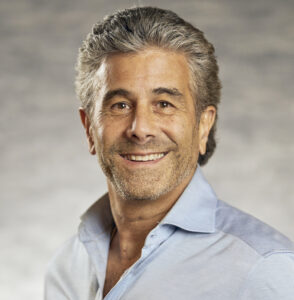 Michael J. Revness, Esquire, a founding partner in the Law Firm of Kurtz & Revness, P.C., provides specialized legal services to the security alarm industry nationwide. Mr. Revness serves as general counsel to the Pennsylvania Burglar and Fire Alarm Association, and the New Jersey Electronic Security Association. He is a frequent guest speaker and author within the security alarm industry. He has recently presented legal seminars for various security alarm industry associations in Las Vegas, Atlantic City and New Orleans (to name a few) on topics such as drafting and negotiating the security alarm contract law, and the purchase and sale of security alarm companies. Mr. Revness has published numerous articles in security alarm industry publications on legal issues unique to the security alarm industry.
Additionally, he is an approved continuing education speaker for the security alarm industry in New Jersey. Day in and day out, Mr. Revness drafts specialized contracts for the security alarm industry, represents security alarm companies who are selling their business or buying another security alarm company, defends security alarm companies when they get sued, and provides general legal services and related counseling for all security alarm companies, both big and small. He also has significant experience in licensing laws and issues for the security alarm industry, including the emerging DIY (Do-It-Yourself) market.
Academically, Mr. Revness graduated 1st in his law school class with Magna Cum Laude Honors and was a member of the Law Review. Prior to starting Kurtz & Revness, P.C. more than 20 years ago, Mr. Revness worked for large prestigious law firms in Pittsburgh and Philadelphia. Personally, Mr. Revness is married, a father, and a nationally ranked multi-sport athlete racing in triathlons and duathlons across the Country. He has repeatedly qualified to represent the U.S.A. in his age group in both the Olympic Distance and Long Course Distance World Duathlon Championships. For a year or so after graduating college and before entering law school, Mr. Revness taught tennis professionally.
Mr. Revness, along with his colleagues at Kurtz & Revness, P.C., prides himself on providing the highest quality cost-effective legal representation, with unsurpassed personalized service. Mr. Revness is often described by his clients as a "user friendly" attorney.
We look forward to an opportunity to work with you. Thank you for your trust and confidence.